Water, wind, and the warmth of the sun. The natural elements are present in their strength and beauty in Antibes. The perfect setting to recharge and take care of your body and soul.

Our massages and treatments are signed by Holidermie. They aim for a global action on the body and mind. A tailor-made range including the must-try Signature massages: a facial treatment with a full mask of natural Rose Quartz stones or a draining and remodeling body massage for an Inside&Out action. You can enjoy 1 hour or 1 hour and a half to relax and recharge. Holidermie products are also available for purchase in the well-being area. Two massage cabins are also installed in the heart of the garden.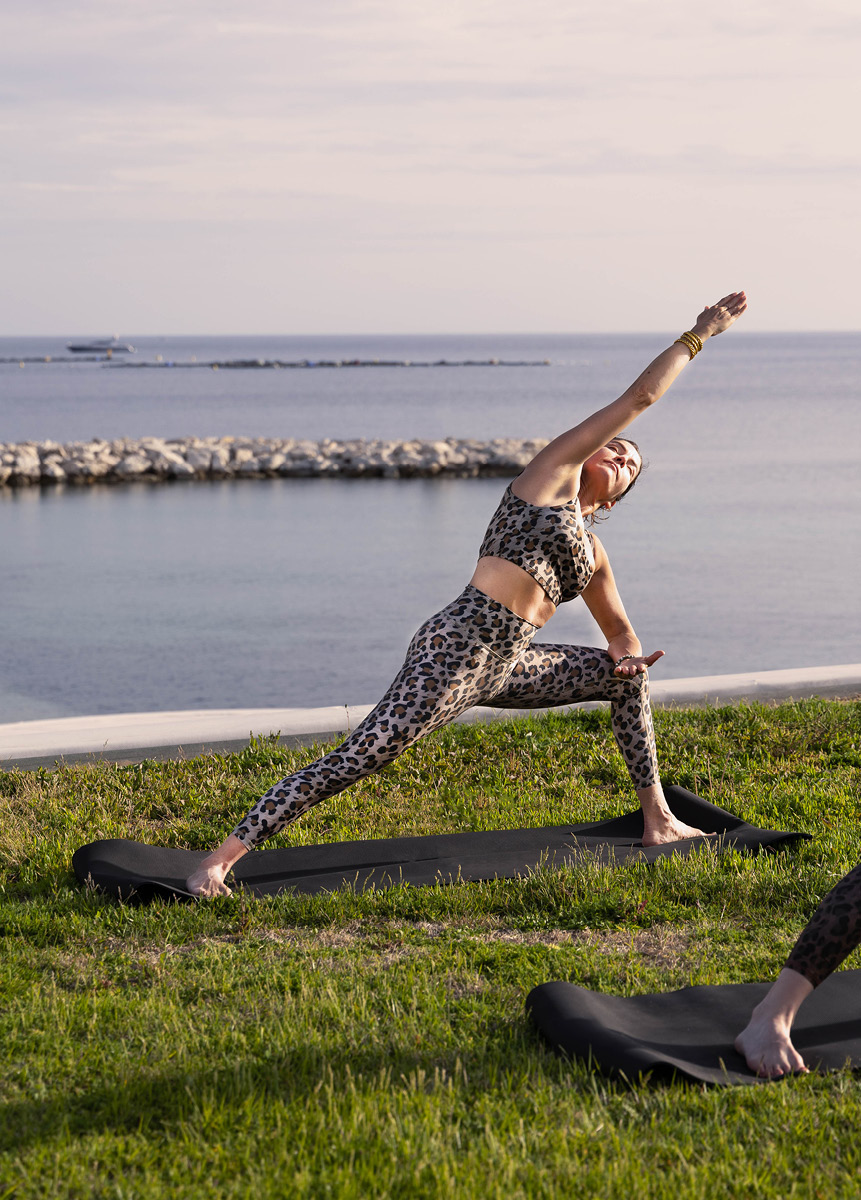 In partnership with Tigre Yoga, yoga classes are offered in the exotic garden and on the rooftop terrace. If you prefer an individual practice, we also offer private classes. An invitation to let go, to reconnect with yourself to find a aligned, harmonized, energized spirit.

Off-season, yoga and Pilates retreats are offered by the Tigre team. Regenerate your body and mind around a green, gourmet, seasonal cuisine. Come and disconnect for a weekend at the rhythm of the waves and the wind.