Les Pêcheurs, 1 Michelin star restaurant
Formerly known as Maison des Pêcheurs, Les Pêcheurs restaurant is a Michelin-starred institution of Mediterranean cuisine. After a day by the water, ascend a majestic mahogany staircase in the evening. Through the vast bay window or from the terrace, a plunging view is offered on the coast. The red travertine floor evokes the terracotta used for millennia in the hot regions of the South. The chrome metal columns are like the masts of a ship. In the distance, the sails of the boats sway. « I approach cooking with humility, by composing with dishes inspired by the sea. Like a navigator. » Nicolas Rondelli, Chef of Les Pêcheurs.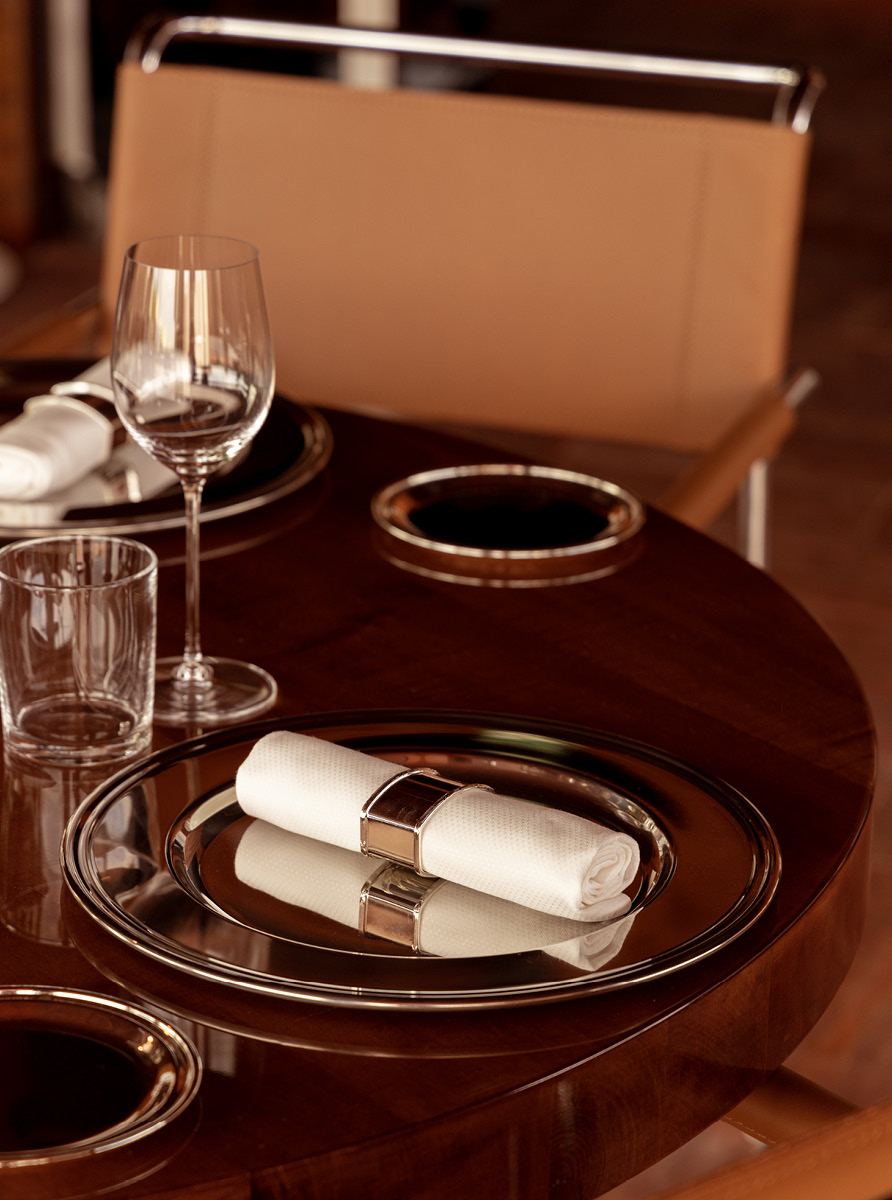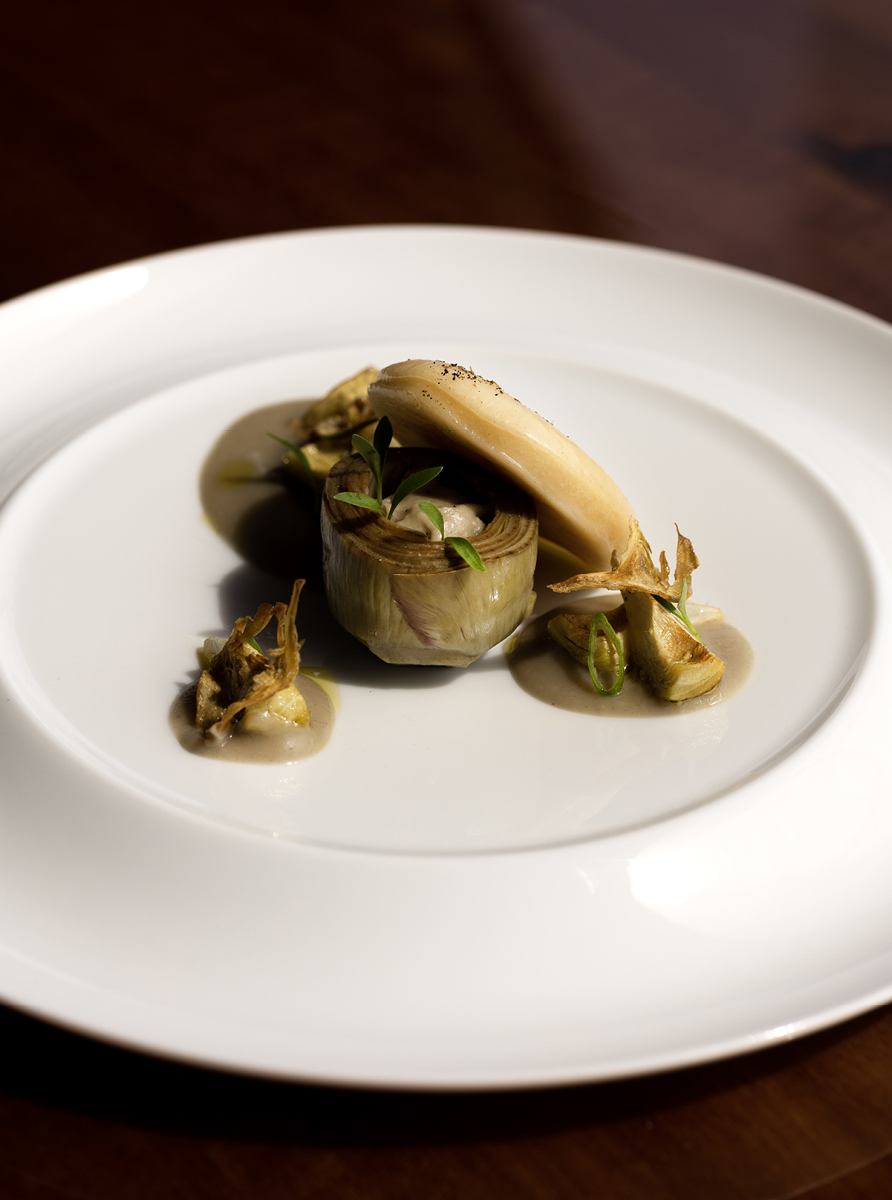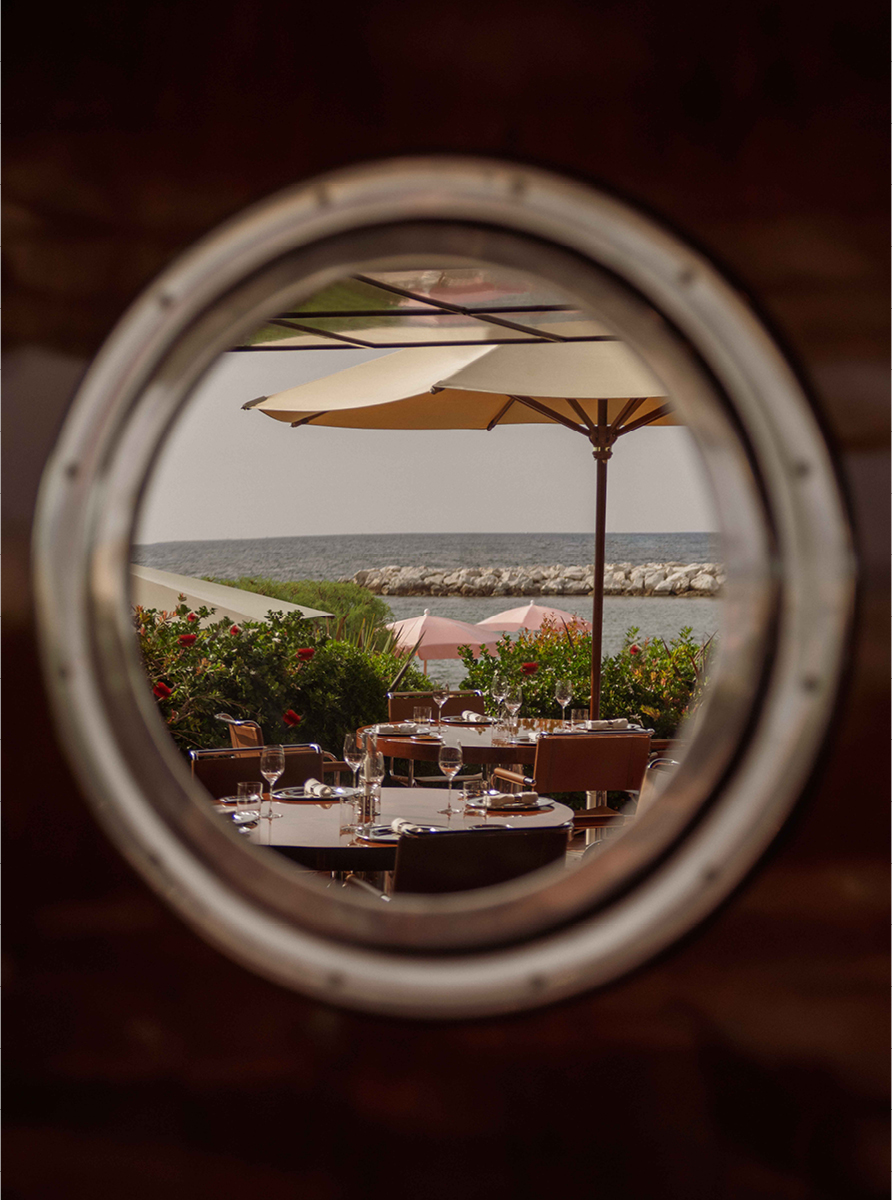 The chef and his team bring the terroir of the Côte d'Azur back to the table. Producers are selected locally. Every morning, seafood is chosen with Tony, one of the two fishermen on the coast. The chef offers local dishes invigorated by the cuisines of the world, like a temporary journey: Bao of artichoke in barigoule or Sisteron lamb. As a set menu or à la carte.
Chef Nicolas Rondelli is a native of Nice. He started his career at the Negresco hotel alongside Alain Llorca. Then he worked with Jacques Chibois before taking over the helm of Les Pêcheurs restaurant. His cuisine is a tribute to the sea and its riches, for whom simplicity is the most beautiful of nobilities.