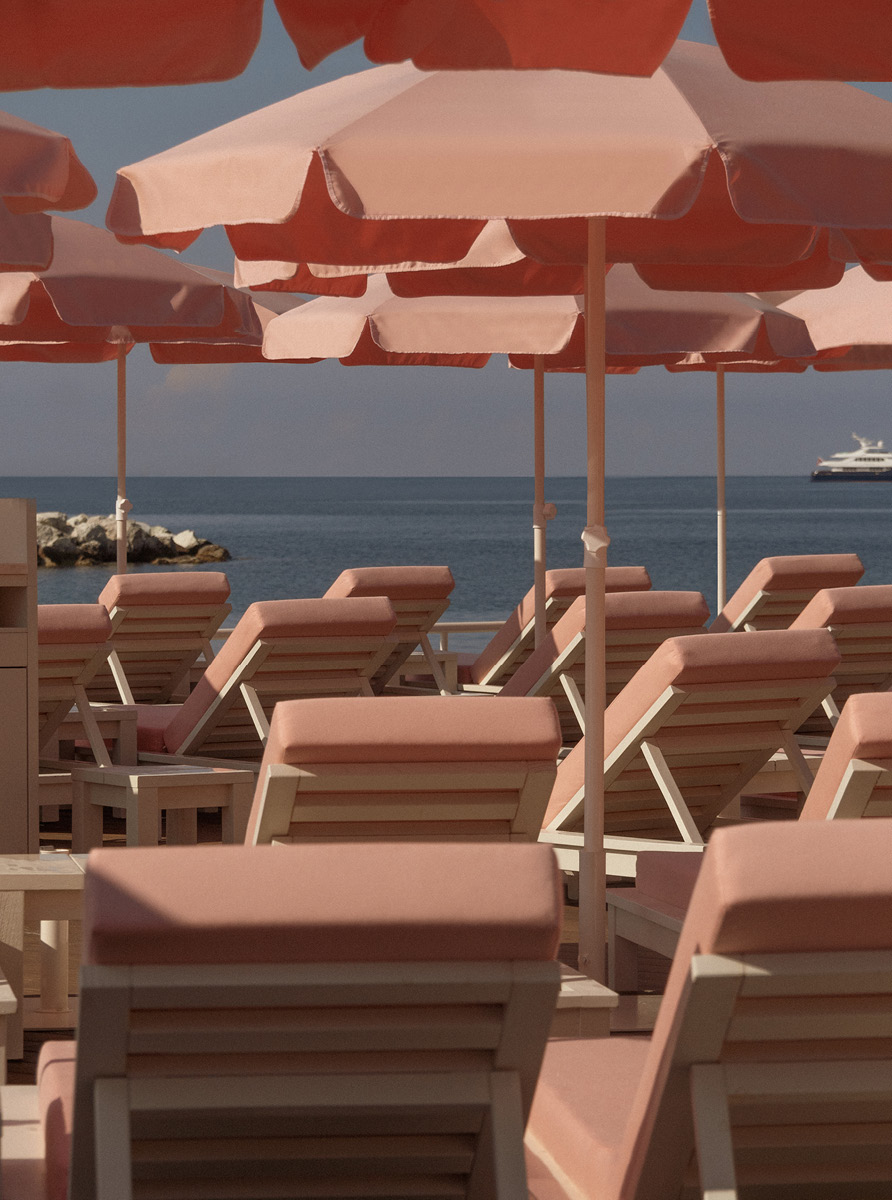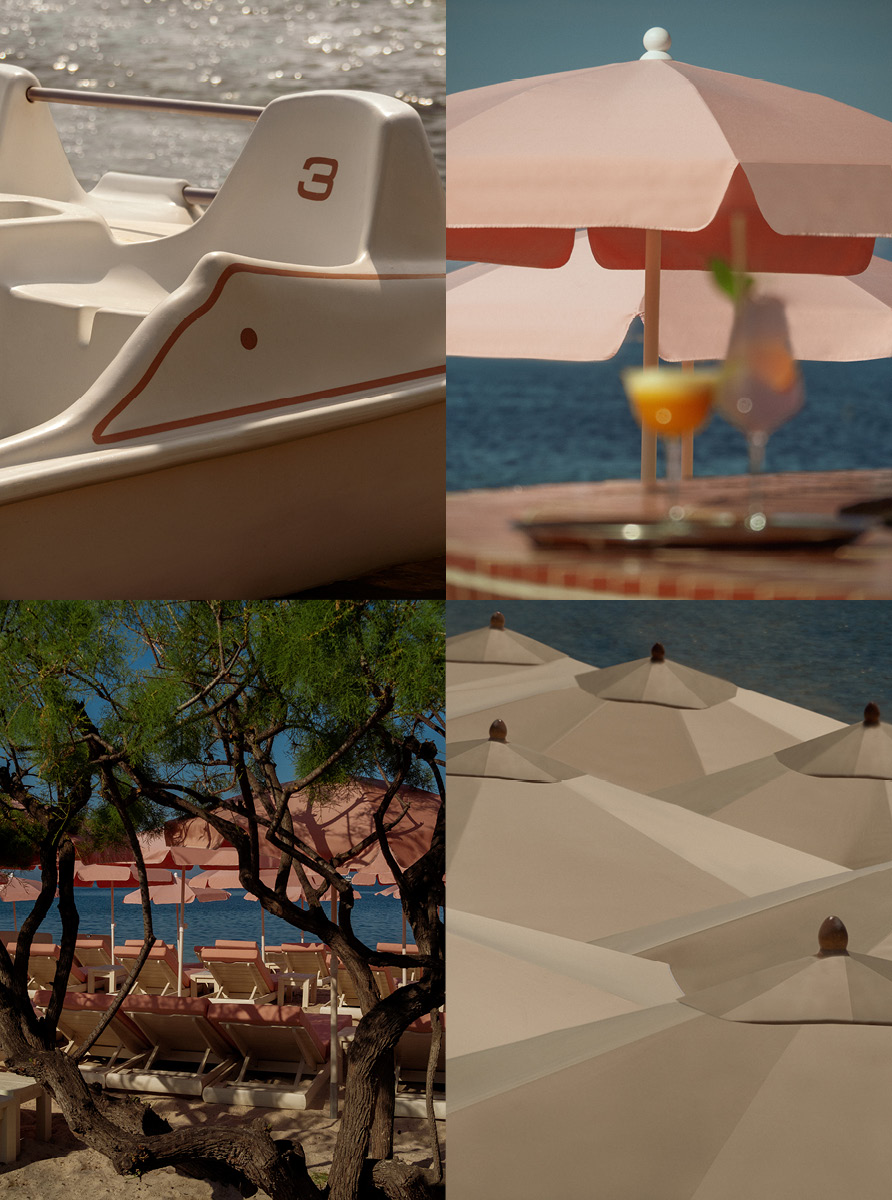 Enjoy some sun salutations, relax with a book and a coffee on a quiet sun lounger. The kids are playing at the Kids Club.The sandcastle contest is about to begin. Protected by the cove, the hotel is far from the hustle and bustle.You can cycle or paddle to the pier at Crouton harbor.Embark on an adventure in the region, go to the spice market, explore the art foundations, listen to jazz in town. You can also allow inspiration to come to you to finish writing a novel or to find the colors of a painting.
At the edge of a white and pink sand beach under the sun of the Côte d'Azur. The sea is a transparent blue lake. You cross the lawn of the garden and dive into the sea facing the Lérins islands. Protecting the sun loungers, the pink parasols sway gently in the wind on the only private beach on the coast.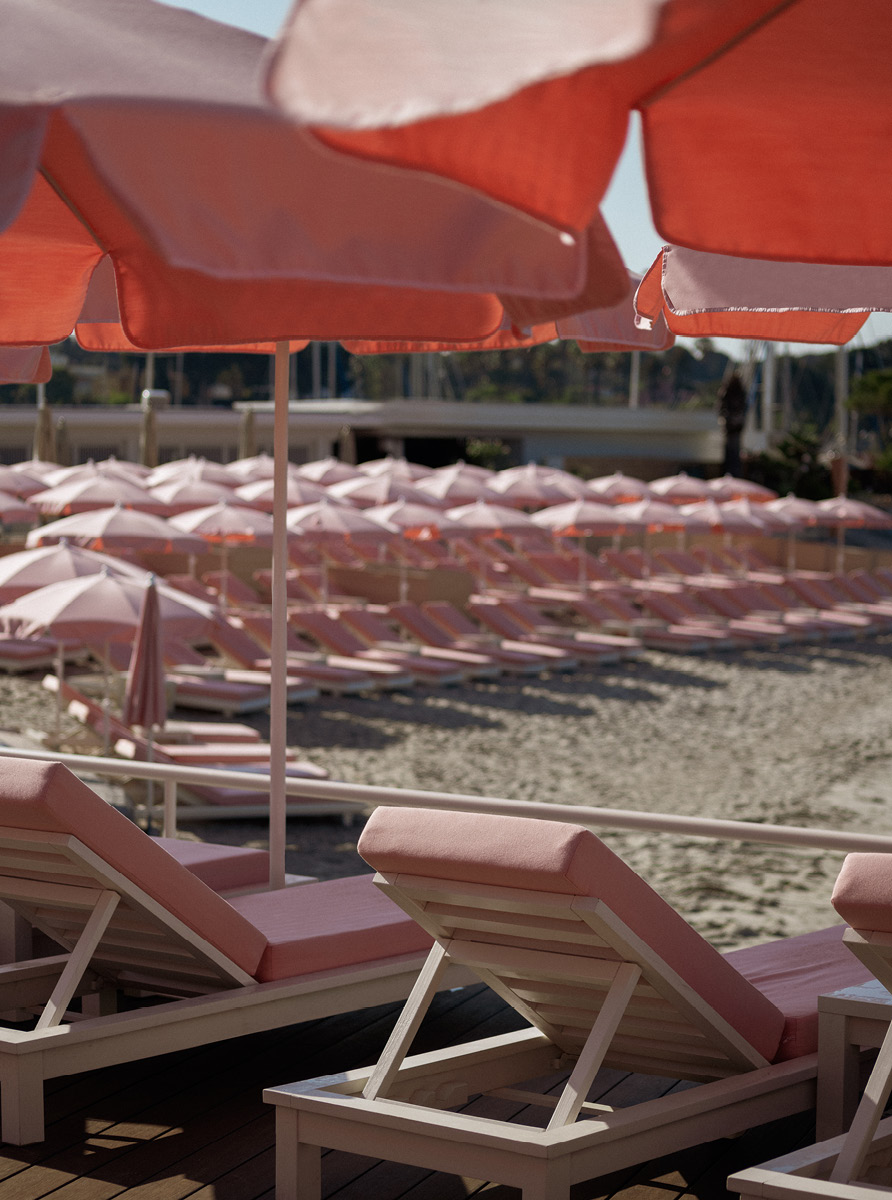 Overlooking the Mediterranean, the sensory pool seems to extend endlessly into the sea. It is bordered by a large multi-level terrace. Overlooking it, in the quiet of a pergola, the view is breathtaking. The pool delights those who prefer fresh and warm water, especially if the mistral wind picks up.


The exotic garden runs alongside the hotel all the way to the beach. One can travel the world by strolling through it. Let yourself be charmed by the graphic compositions of rare plants and the variety of their colors. The incredible flowering of the Jacaranda magnetizes the garden, leaving a carpet of purple flowers on the ground. In summer, the flowers of the Australian bottlebrush trees offer a fireworks display of colors. The large California palm trees with their cut leaves create a tropical scene.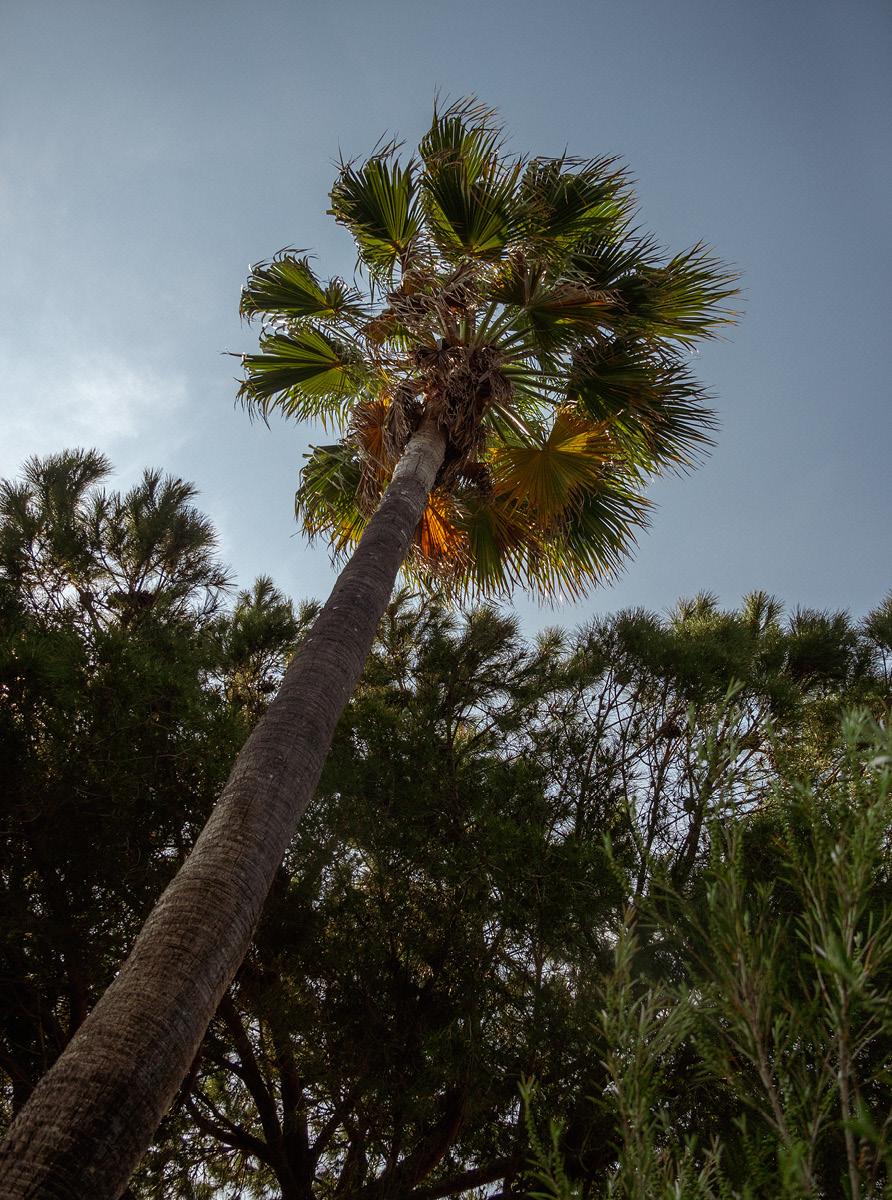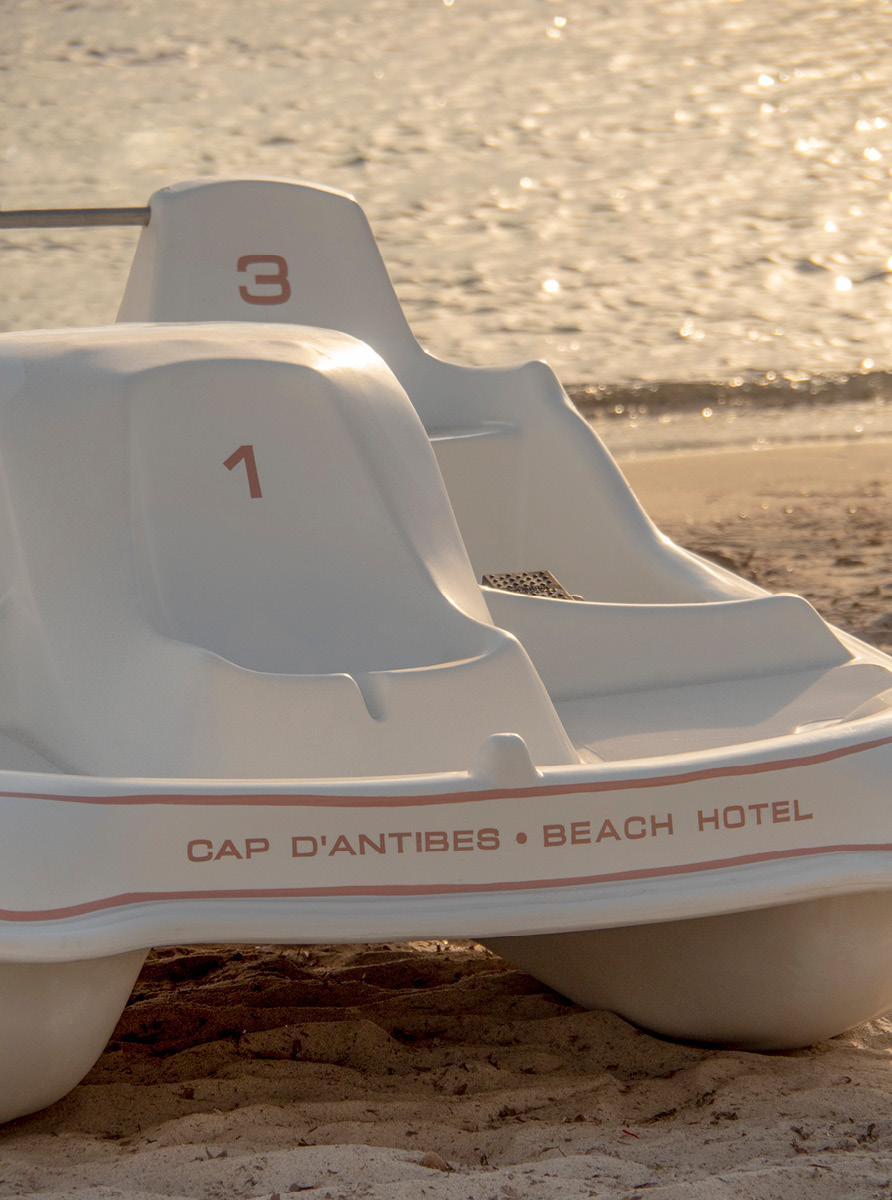 To ensure that parents and children enjoy their stay or lunch equally, the Kids Club offers activities all day long. Art workshops, sports Olympics, treasure hunts, lunch, and snack in the exotic garden. For our young adventurers from all over the world, the staff speaks English and French.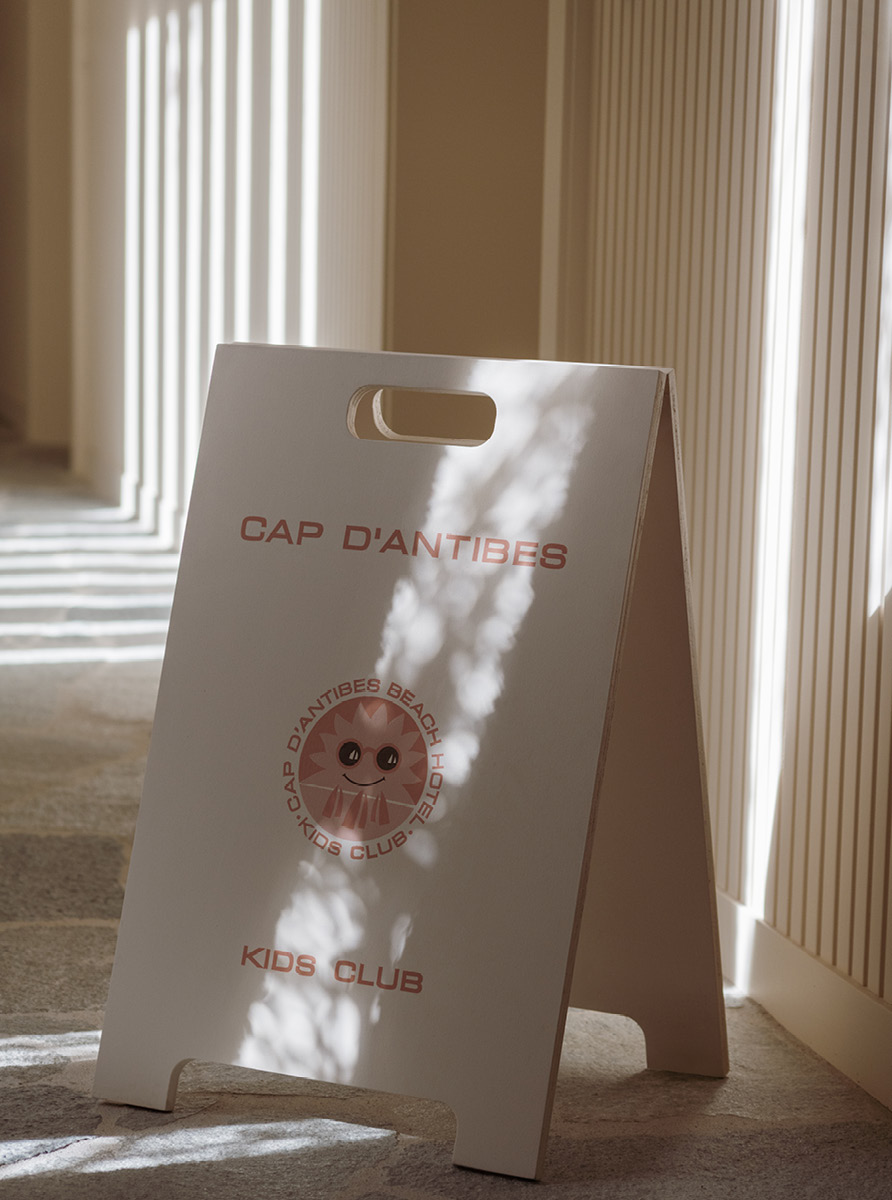 Adventure on foot and by bike
From the hotel, take a tour of Cap d'Antibes. The white limestone cliffs of the coast plunging into the sea provide an ideal setting for hiking. You can follow the Customs Trail, dotted with maritime pines swayed by the wind and sea spray. On bike, the rides are more or less sporty but always synonymous with escape. Electric bicycles are available from the hotel.